How Anheuser-Busch Survived Prohibition
How the brewing giant survived Prohibition.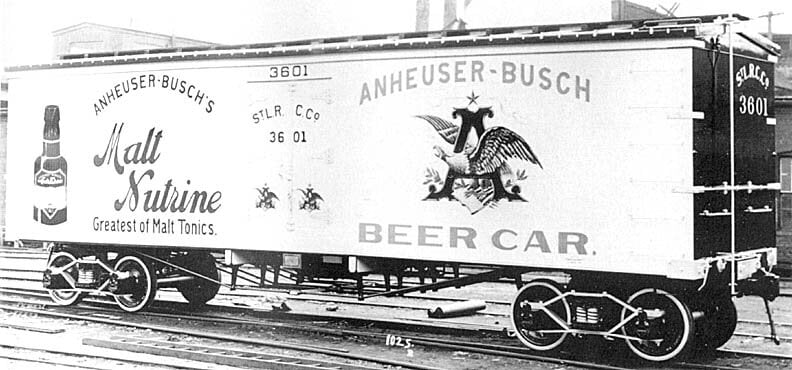 On April 6th, 1933, around 25,000 people stood outside the Anheuser-Busch factory waiting for midnight. At midnight, the President of Anheuser-Busch, August A. Busch Jr, announced, to cheering factory workers, that beer production was back in business. Within 24 hours, St. Louis was wet again. Prohibition was repealed. (Any alcoholic beverages over 3.2 percent alcohol were still banned).
Prohibition
In 1920, Prohibition, based on a nationwide amendment, was put into effect. It banned the production, importation, transportation, and sale of alcoholic beverages from 1920 to 1933. Movements to ban alcoholic beverages expanded in the 19th century with groups like Protestants leading the crusade.
In the 1910s, World War I created widespread anti-German sentiments. German Americans and Catholics were strong critics of the prohibition movement. German Americans also owned the largest breweries in the nation. (Ex. Anheuser-Busch, Pabst, Yuengling, and more.)
The creation of a permanent income tax with the 16th Amendment meant the government didn't have to rely on alcohol taxes for income. This created a clear path toward prohibition.
Ultimately, according to an stltoday article, "at the height of pre-Prohibition production in 1910, nearly 1,570 breweries operated in the U.S. One year after repeal, only 714 had returned to business."
How did the biggest brewery in America, Anheuser-Busch survive prohibition? The brewery diversified.
Anheuser-Busch's response to Prohibition
Anheuser-Busch introduced its new flagship beverage, Bevo. It was a "near beer", a malt beverage similar to beer but without any alcohol. Millions of cases of Bevo were sold annually during Prohibition. The brewery also sold yeast extract, which many people ended up using to make beer. Like Yuengling, the brewery also sold ice cream.
The brewery also was in the automobile business. It sold some of the first refrigerated ice cream trucks. Anheuser-Busch sold a product called a "Lamsteed Kampar" which was a camper attachment for automobiles that had fold-out beds or benches. It was advertised for camping trips to national parks and other recreational vacations. Ironically, they also sold trucks to police that were cracking down on bootleggers and other illegal, alcohol-related citations.
Other goods they sold included frozen eggs, baby formula, carbonated coffee, and more.
Prohibition ends
Eventually, the nation, strapped down by the Great Depression, grew tired of Prohibition. The crime syndicates that profited off of illegal booze didn't help, and neither did the lack of revenue from income taxes.
A few weeks before it was repealed, FDR signed legislation that relaxed the definition of legal alcoholic beverages. Afterward, he announced, "I think this would be a good time for a beer." Weeks later an Anheuser-Busch cart, pulled by Clydesdales, delivered beer to the White House. In front of the Empire State Building, the former governor of New York, Alfred E. Smith greeted a shipment of Anheuser-Busch beer. "My only regret is that the wagonload is not all mine," he said.