Aerial Footage of 1914 Chicago
By 1914, Chicago was a bustling transportation and industry hub with over 2 million residents.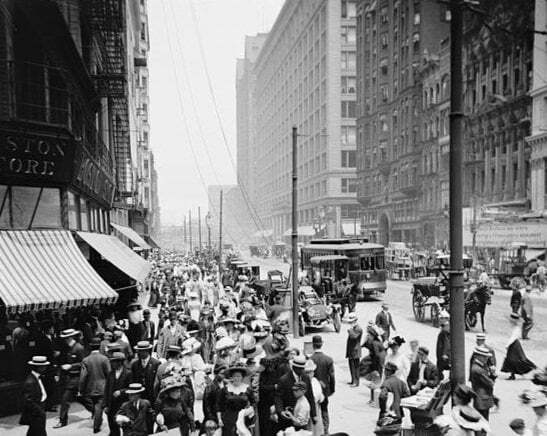 In 1914, Chicago was a city undergoing rapid change and growth. It was one of the largest cities in the United States. The bustling center of industry and transportation had a population of over 2 million people. The city was known for its skyscrapers, bustling streets, and vibrant culture. It had institutions like the Art Institute of Chicago and the University of Chicago. Chicago architects like Frank Lloyd Wright were upending traditional architectural styles nationwide.
The city was home to a large immigrant population, including Irish, Polish, and Italian communities, which brought their own cultural traditions. Meanwhile, African Americans started moving to Chicago as part of the Great Migration out of the south.