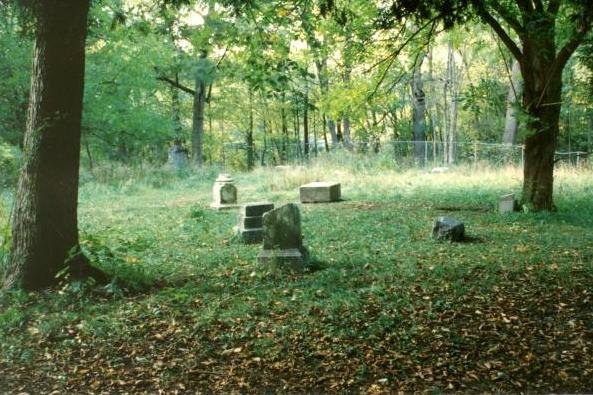 Bachelor's Grove Cemetery is a small, historic cemetery located in Midlothian, IL, about 25 miles southwest of Chicago. Despite its serene and picturesque setting, the cemetery is regarded as one of the most haunted places in the United States.
Sightings
Visitors have reported paranormal experiences, including sightings of ghostly figures, eerie sounds, and unexplained lights. They have also seen ghostly apparitions of people who were buried there, including a woman in a white dress, a farmer with a plow, and a man in a top hat.
A phantom farmhouse that appears and disappears is one of the most famous ghost stories encountered at the cemetery. Witnesses have described the same house, a white farm-style structure. Some witnesses even report being invited in by a kindly grandmother figure serving warm cookies. Sightings of the farmhouse continue to this day.
Another eerie phenomenon that has been reported at Bachelor's Grove is the appearance of ghostly orbs of light. Witnesses describe the lights as being small and white. The lights have been seen moving throughout the cemetery, even hovering over graves. Sometimes they've been described as being a lantern light.
In addition to ghostly apparitions and unexplained lights, many visitors to Bachelor's Grove have reported hearing strange noises, such as footsteps, voices, and whispers. Some have even claimed to have heard the sound of a baby crying.
One of the most famous sightings came in the form of a famous photo in the 1990's. The photo is of a woman sitting that wasn't there when the picture was taken.
Overall, Bachelor's Grove Cemetery has a long history of paranormal activity, and many people believe that it is truly haunted. Whether you believe in ghosts or not, there's no denying the eerie atmosphere of this historic cemetery, and it's definitely worth a visit if you're interested in the paranormal.
Note: Unfortunately, as of 2020, many of the tombstones have been damaged or removed after years of vandalism.